Telescopic tribunes with foldable seats are growing to be more in demand in the grandstand industry. Among different kinds of bleachers with various properties, foldable tribune is high in demand these days. High technology products are the apple of the eyes of the customers and foldable telescopic tribunes manufactured with the latest technology systems is getting a great amount of recognition.
Grandstands are one of the symbols of social events such as concerts, meetings, sports matches. Seats are of course an inseparable part of it. Tribunes with bright and eye-catchy colors is what comes to our minds as the first thing when we imagine grandstands along with a social meeting some of which we listed above.
What is Foldable Telescopic Tribune?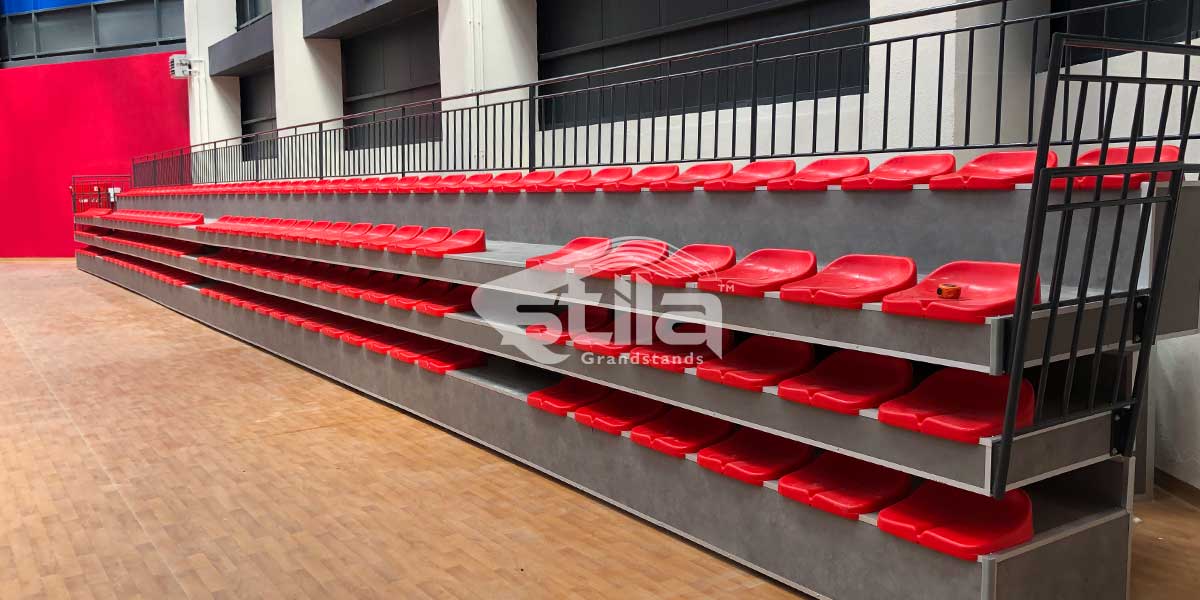 There are many types of tribunes that the customers can select between. We manufacture various types of them, and you can find the best one for your stadium project. Foldable telescopic tribune is among the types of tribunes we offer to our customers.
Foldable tribune is a special type of tribune which is so functional and practical. They are portable modular structures and doesn't take up so much room. As we said above, they are high in demand these days thanks to the features we mentioned above. The number of seats is variable in these tribunes, and we can build them in accordance with what you need. The foldable seats are great advantage if you want a tribune that occupies a small space.
Let's start by discussing some important criteria that you need to bear in mind before purchasing foldable tribunes.
What You Should Consider Before Buying Foldable Tribunes?
There are some crucial points we need to make sure of before deciding to buy tribunes. This section is dedicated to important things to consider before purchasing foldable telescopic tribune as in all other types of tribunes.
We can all agree on the first one: Quality always comes first. Because getting a high-quality product means that you can use it comfortably for long time and have lesser to zero problems with it.
This is why tribunes we choose to get must be of high quality and resistant to negative situations. When we decide to purchase any service or a product, all of us wish it to be enduring and long-lasting. Therefore, our recommendation to you is to find a good company to work with that manufactures tribunes by making use of best quality and hardwearing raw materials in addition to providing you an effective service.
Especially in the events where tension is high such as sports matches, the spectators can move quickly, jump, get excited or disappointed during the game. Sometimes these actions might be damaging to the tribunes. Quality tribunes means that they could stay intact and unharmed even when there is damage happened to them. They must be durable to abrasions, wearing out, getting broken, and getting scratched. In addition to the negative situations we listed, dismantling the seats must be difficult for the audience since they should be installed solidly.
UV resistance is another point we should not forget to mention. Tribunes selected for outdoor usage should be resistant to UV rays coming from the sun since in the long run, strong UV rays may make the vibrant color of the tribunes to fade and lose its brightness. This is why you should choose foldable tribunes with UV resistance property.
Another important criterion that should be on the list is comfort. Comfortability of the seats must be provided for the audience. Comfortable seats means that during the event, the spectators can witness the event in comfort.
What We Offer to You?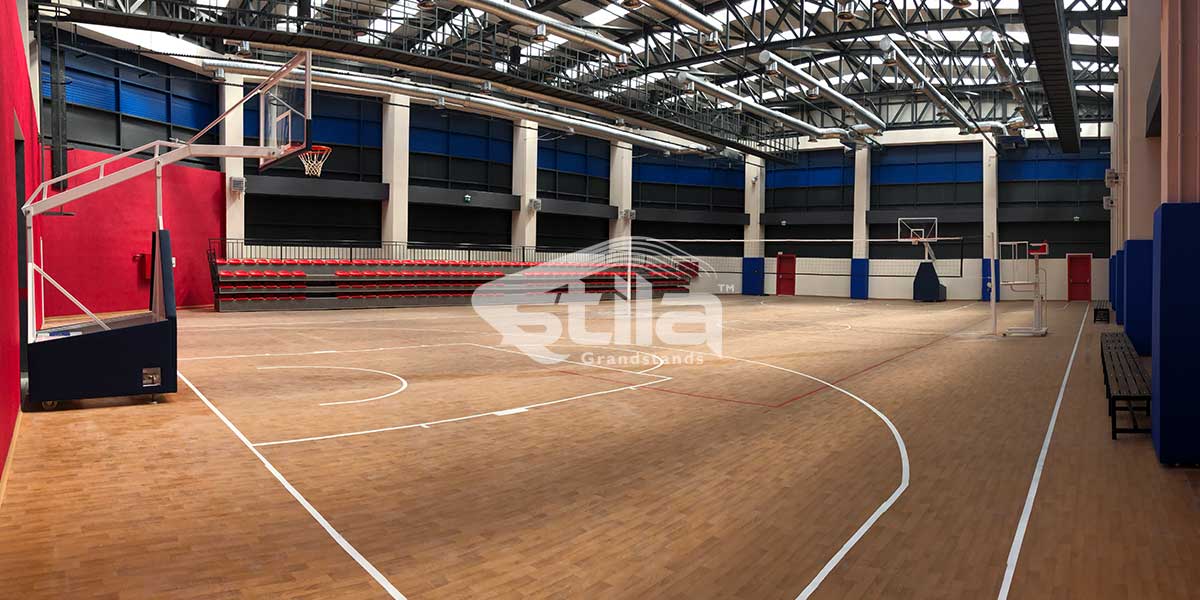 As a leading company in the grandstand industry and a remarkable foldable tribune manufacturer, we can assure you that our service is matchless. Our team is full of professional workers that are experts in their jobs and will gladly help you to find the best product for you and your project. Designing, installing, demolishing is some of the services we offer to you with effective communication and a customer support system.
We have been in this sector, manufacturing grandstands ever since 1994 with hard work, experience, and a meticulous approach to every project we take. You can trust us in completing every step of your project diligently working on it. We are professionals in our job and years of experience in addition to working hard is what makes us the leader company in grandstand production. You can find the products we offer to you and their properties in more detail by visiting our website.
If you wish to get a price offer on foldable telescopic tribunes, you can easily reach us by filling out the form given below. We will get back to you as immediate as possible.