When we think of stadiums, the first thing that comes into our minds is the stadium seating. Stadiums are parts of important events, and it is difficult for us to consider these two concepts separately from each other. A high quality and aesthetically beautiful kind of seating is what composes a good stadium and marks it as it is.
The first thing that pops into our heads is sports games as where this concept is associated with in spite of the diversity of the settings that stadiums find a role. Of course, sports events and matches are where they are usually seen and used but their role is not limited to these kinds of events. Concerts, meetings, festivals, or any other social gathering that we can think of are also among the events that we make use of them.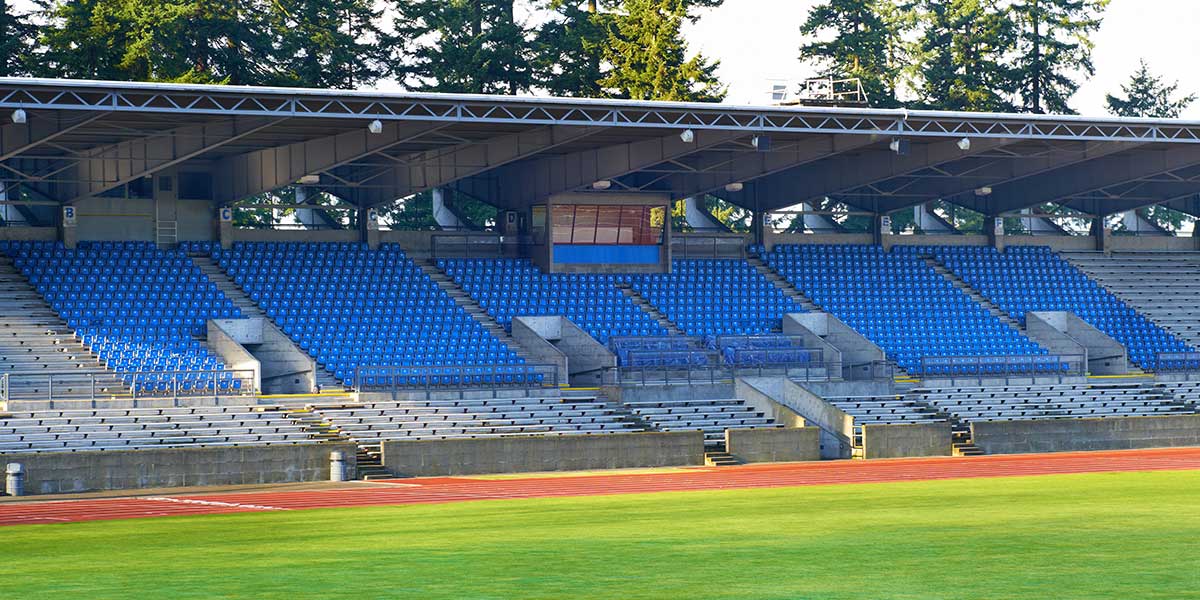 Seating is a crucial part of stadiums. The basic qualities that seats should have are easy to guess, but there is no harm in remembering them, right? To name a few, we can say that they must be of high quality, they must be hardwearing and durable to negative conditions, they must be strong enough to be used for a long time without any problem, and last but least they must be aesthetically pleasing. Certain colors can give joy and happiness to the spectators, thus, in addition to the standard color of the seats, our company also provides other color options to you that you can choose the one in line with your taste.
There are different kinds of stadium seating with different properties. In this article, we will mention them to give you information about the types we offer but if you want to view all types in detail and with more technical info, you are always invited to contact us to get further information or see our catalogue in our website.
Working with an Expert Company for Installation
So, as we can simply guess, the quality of the materials used to build stadiums and its seats are so important at this point. This is where working with a professional company in stadium seating installation steps in. If you want to install a stadium or get bleachers, our advice to you is to work with a company that knows their stuff and professionally works. Diligent and detailed approaches is a key element in building stadiums and applying seating. Stadium seating company that you choose to work with should have enough experience in this sector to provide you with the best service.
Communication is also important in the installation process to have the desired outcome at the end of it. A professional company is essential in giving you the best service as well as leading you in every way possible. This is where a well-structured customer support service comes into the fore.
Our company is listed among the leading companies in this industry. Our expert team is always ready to assist you and give you the best service with our highly developed support system. All of the raw materials we use are of high quality and the manufacture process takes place in our own facilities.
Types of Stadium Seating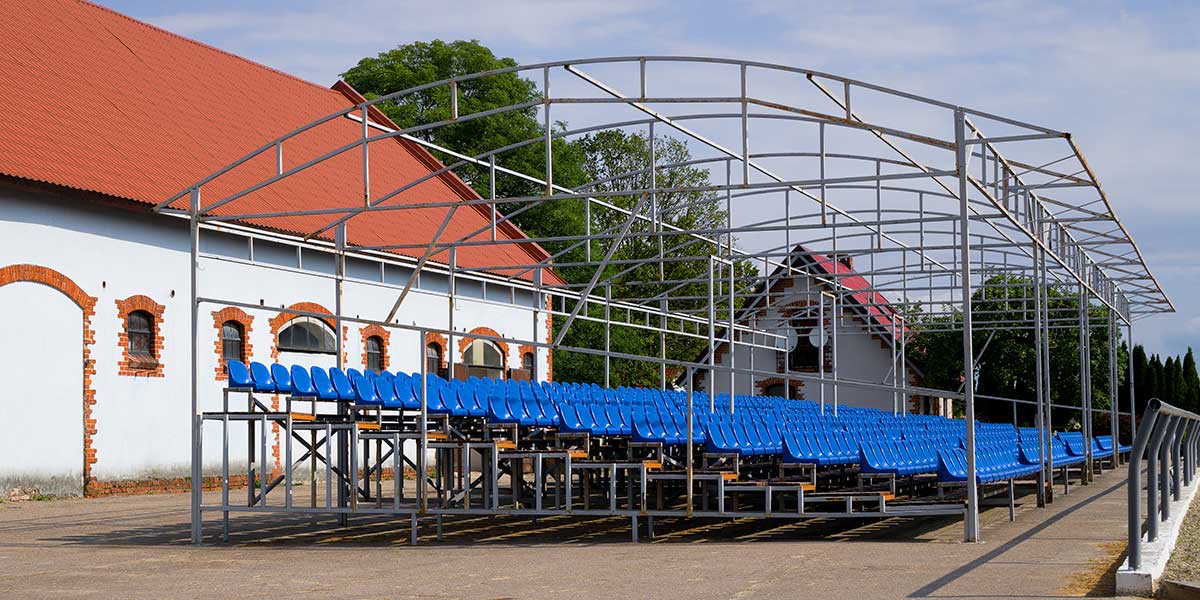 Stadium seats differ from one another in some points. In this section, we will see them. Among the types of bleachers, backless seats, seats with backrest, folding stadium seating, portable stadium seats, fixed stadium seating are the products we offer to our customers.
All of our products are of high quality, UV-resistant and manufactured in our own facilities in accordance with the quality standards. The raw materials used to produce them is not damaging to both environment and human health. Upon buying and getting them installed, you can safely use any type of bleachers we offer for long years. Our products also come with a warranty, and the installation of both grandstands and seating are carried out by us.
As a pioneer stadium seating company in this industry, we release best quality systems into the market. We are fully devoted to our task of bringing latest technology sports systems to you and therefore, we work hard to deliver different types of stadium seating catering to the different needs of the customers.
Contact Us!
For used stadium seats for sale, football stadium seating, arena stadium seating, you can reach us. If you wish to get more detailed information about our service and what we offer to our beloved customers, we invite you to visit our website where you can also view our catalogue.
To get a price offer for your project, grandstands, or seats, you can contact us by filling out the form given below. Our team of professionals is always ready to help you and will get back to you as immediate as possible.