The term "stadium bleacher seating" is often used to refer to the side of a football field or basketball court in American movies, but it is more commonly used to refer to retractable seating or telescopic seating in Europe and the UK.
What is the Definition of Bleacher Seating?
Fixed bench-style raised seating is known as bleacher seating. In order to provide access, steps are typically placed in the middle of each row of tiered bleachers. They are a very well-liked seating option with lots of advantages. For instance, bleacher seating is a great way to save money and space.
Where to Use Bleacher Seating?
Due to their numerous advantages, portable bleacher seating are becoming more and more common in educational settings in many places. Retractable bleacher seating options serve as a space-saving seating solution.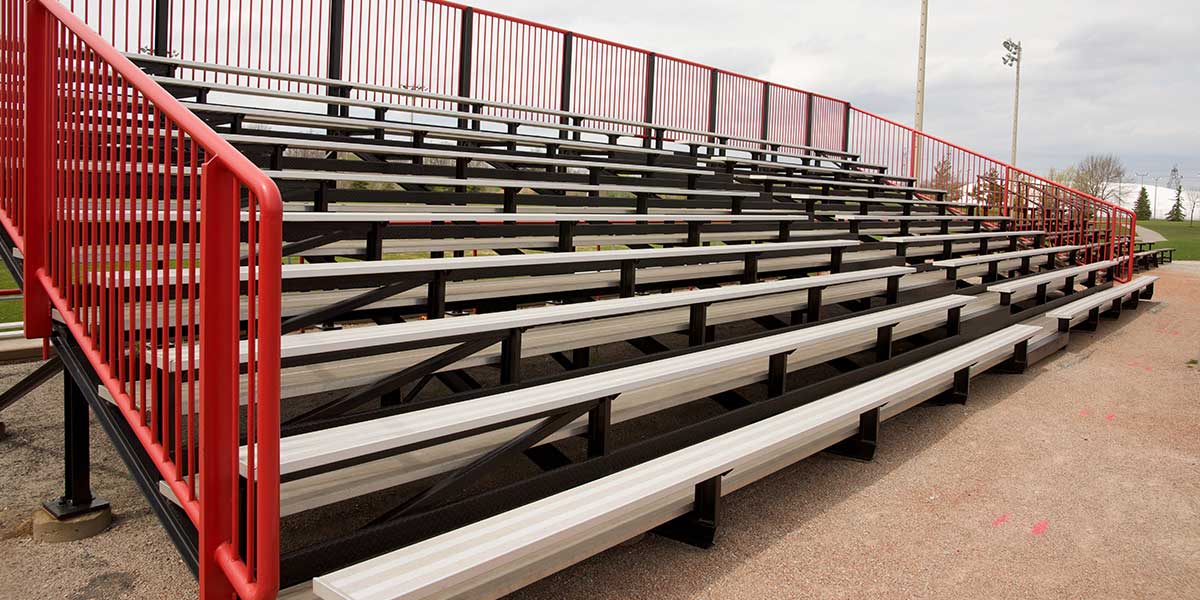 What Are the Benefits of Bleacher Seating?
For every auditorium, bleacher seating has many benefits:
The folding stadium seats further back are in tiers, giving bleachers their raised profile. This guarantees that everyone who is watching will have a fantastic view.
It is cheaper than other seating types. Adding bleachers to your space can be one of the cheapest ways to add seating.
Having no fixed seating not only saves money but also makes your seating suitable for people of all sizes and shapes. Schoolchildren can often be seated closer together to increase capacity since they don't always need a full seat.
Retractable stadium seats are simple to slide back into a small space for storage and are ideal for confined spaces!
Bleacher seating has a portable feature and no jointing has been done by welding method at any connection point. It can be disassembled from its existing place and mounted in another place if desired.
There is no welded joint during assembly.
There is no welding method that is especially used because the disassembled and reinstall able tribunes are made to be set up and taken down quickly.
The whole system is connected to each other by the interlocking method.
Vertical pendulum feet are used to raise the portable tribune system backward.
Materials such as concrete mosaic and heavy steel that make the system heavier are definitely not used. The materials to be used are light and portable due to the dismountable feature of the system.
The carcass of the system is made of square and rectangular hot-drawn profiles and welded industrial pipes.
What Are the Flooring Features Needed for Bleacher Seating?
Portable bleacher seats can be installed in many areas as there is no need for any special floor covering during the installation of the system. It can be installed on any leveled floor and is easily adapted to lands with different sloped ground structures. In addition, the adjustment screws used eliminate the ground irregularities and prevent the feet of the tribune from sinking into the unstable ground.
What is the Cost of Bleacher Seating?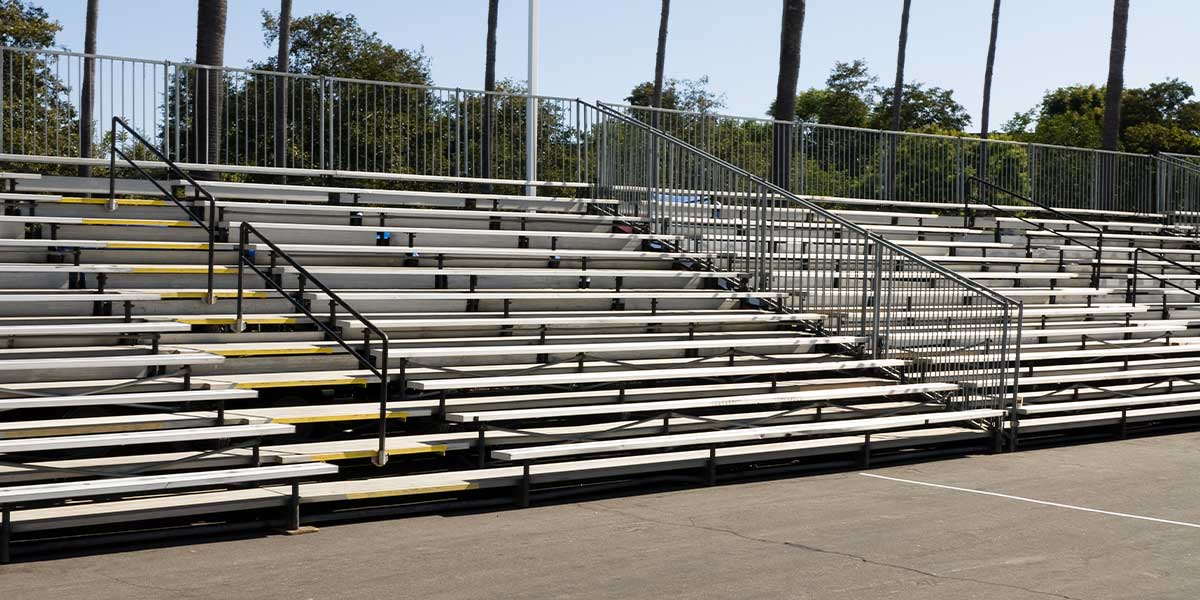 The cost of retractable bleacher seating may vary according to many elements. For example, the size and the dimension of the seating, the area where it will be installed, and extra demands by the customer affect the price for bleacher seats with back support.
Where to Get Bleacher Seating Service?
In order to get the folding best stadium seats, you must contact a company that is leading in this industry. We can help you with all of the processes thanks to our expert team and quality materials. We are ready to support you with the best bleacher seating service anywhere and anytime you need.
Feel free to contact us and ask any questions you may have.