Creating comfortable areas where the spectators can watch the matches easily increases the quality of the experience. Considering this, stadium seating companies strive hard to offer the best bleacher seats for all. As a leading bleacher seat manufacturer, we can create comfortable stadium chairs with arms for you with our expert team.
What is a Stadium Bleacher?
Stadium bleachers, also known as bleacher seats or simply bleachers, are a type of seating commonly found in sports stadiums, arenas, and other large venues. Stadium seats typically consist of rows of tiered benches or seats without backrests, allowing spectators to sit in a relatively small space while still having an unobstructed view of the playing field or performance area.
Modern bleacher seating is typically made from aluminum or other lightweight materials and can be designed to be foldable or retractable for easy storage and transport. Some bleacher seats may also include amenities such as cup holders or padded seats for increased comfort.
What Are the Advantages of Stadium Bleachers?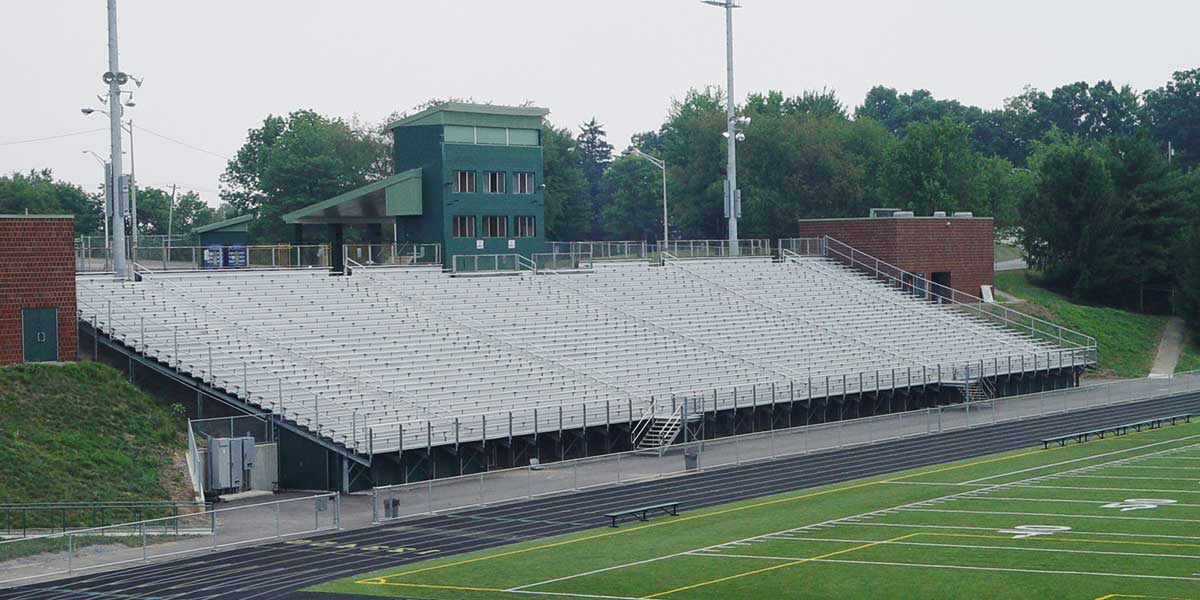 Stadium bleachers are a cost-effective and efficient way to provide seating for large crowds at sporting events, concerts, and other performances. While they may not be as comfortable as traditional stadium seats, bleachers offer a practical solution for accommodating large numbers of spectators in a relatively small space.
Which Features Do State-of-the-Art Stadium Bleacher Seats Have?
State-of-the-art stadium bleacher seats are designed to provide an enhanced viewing experience for fans and attendees. Here are 5 features that are often found in state-of-the-art stadium bleacher seats:
Comfort: One of the primary features of state-of-the-art stadium bleacher seats is comfort. These seats are often designed with extra padding and ergonomic support to reduce fatigue and discomfort during long events.
Cup Holders: Cup holders are another common feature of state-of-the-art stadium bleacher seats. These allow fans to keep their drinks nearby and reduce the risk of spills and messes.
Personalization: Many state-of-the-art stadium bleacher seats are now being designed with personalization in mind. Fans can select seats with their favorite team's colors or logo, adding to the overall atmosphere and experience of the event.
Durability: State-of-the-art stadium bleacher seats are designed to withstand the elements and heavy use. This means they are typically made from high-quality materials that can withstand exposure to the sun, rain, and other weather conditions.
Accessibility: Accessibility is an important consideration when it comes to state-of-the-art stadium bleacher seats. Many modern stadiums are designed with wheelchair-accessible seating areas, and some seats are equipped with special features such as armrests that can be lifted to allow for easier access.
Overall, state-of-the-art stadium bleacher seats are designed to provide a more comfortable and enjoyable viewing experience for fans. By incorporating features such as comfort, cup holders, personalization, durability, and accessibility, these seats can help enhance the overall experience of attending a live sporting event or concert.
What is the Cost of a Stadium Bleacher?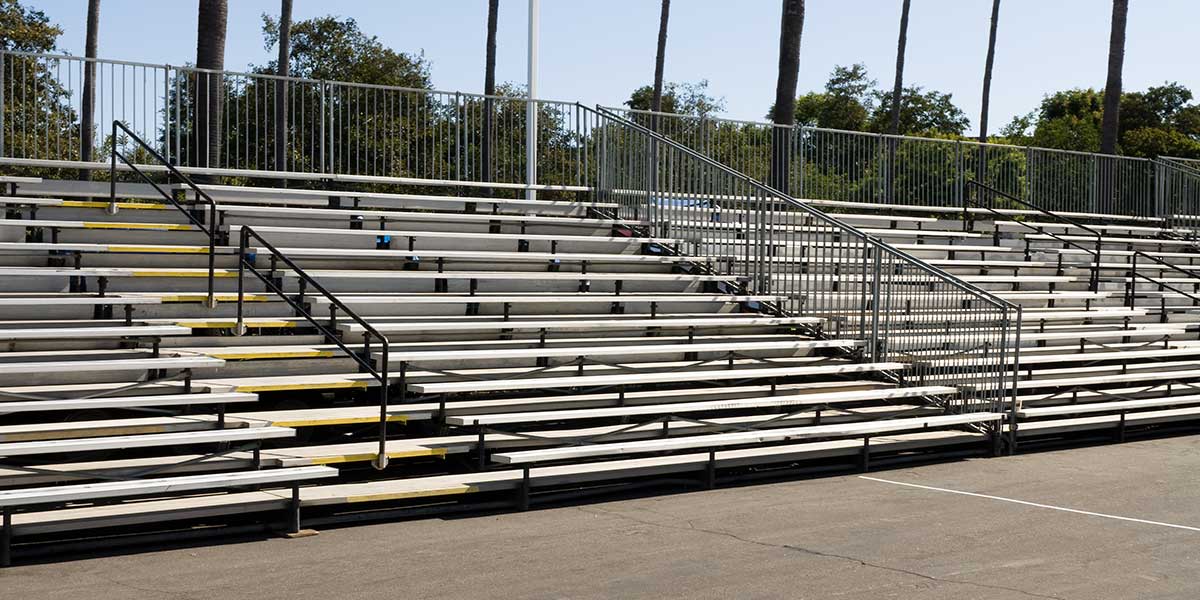 The cost of a stadium bleacher can vary widely depending on a number of factors, including the size and type of the bleacher, the materials used in its construction, and the features and amenities included.
Generally speaking, smaller bleachers with fewer features will cost less than larger bleachers with more amenities. More elaborate bleachers, such as those with individual seatbacks, armrests, or cup holders, can cost significantly more. Other factors that can affect the cost of a stadium bleacher include the manufacturer, shipping, and installation costs, and any additional customization or branding that may be required.
Overall, the cost of a stadium bleacher can differ depending on the size and features of the bleacher. As such, it is important to carefully consider your seating needs and budget when selecting a bleacher for your stadium or venue.
You can contact us to get clear price information for the best stadium seats for bleachers.